Personal Trainerin, Food Coach und Expertin für Darmgesundheit aus purer Leidenschaft und Überzeugung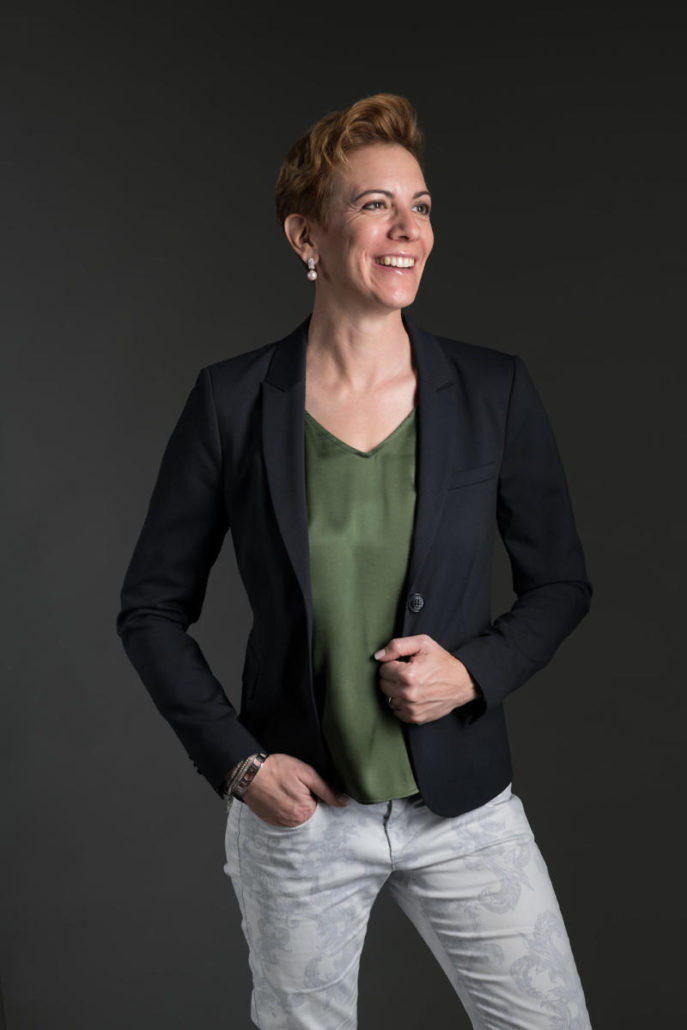 Warum ich liebe, was ich tue?
Durch eine Geburtskrankheit am Darm entwickelte ich eine ganz besondere, persönliche Affinität zum Leben. Meine ersten Lebensjahre verbrachte ich immer mal wieder im Kinderspital. Ich hatte über eine lange Zeit einen künstlichen Darmausgang. Auch gabe es Phasen, wo ich mit einer Magensonde ernährt wurde und zuschauen musste wie andere Kinder essen durften. Nein, nicht einfach! Aber ich hatte eine unheimlichen Lebenswillen. Dieser verlieh mir die Kraft und den Mut meine Weg zu gehen, trotz Hürden und Widerstand.
Warum ich das erzähle?
Ich möchte Dich ermutigen Dein Leben, Deine Gesundheit an die Hand zu nehmen und in die Eigenverantwortung zu kommen auchwenn es nicht immer einfach ist. Aber es lohnt sich! Davon bin ich überzeugt!
Seit Beginn meiner Ausbildung steht die Gesundheit im Mittelpunkt.
Nach Abschluss meines Turn- und Sportlehrerstudiums an der ETH in Zürich arbeitete ich kurz als Turnlehrerin an einer Oberstufe und 2 Jahre als Fachlehrerin Sport an der Rekrutenschule in Kloten. Dann kam der Wechsel in den therapeutischen Bereich und arbeitete über 4 Jahre in einer Physiotherapie und liess mich parallel dazu zur Medizinischen Trainingstherapeutin und zur Herztherapeutin ausbilden.
Ich trainierte Leute im Anschluss an die abgeschlossene Physiotherapie und leitete mehrere Herzgruppen. Weiterhin war ich der Ansicht, dass mein "Rucksack" noch nicht gefüllt war und absolvierte berufsbegleitend meinen Master of Advanced Studies in Nutrition and Health an der ETH in Zürich. Während meiner Master Thesis fand ich meinen Job als Präventionsberaterin im CheckupZentrum Hirslanden, den ich bis zum Start meiner Selbständigkeit ausübte. Die Arbeit mit den Ärzten und den Klienten machte mir sehr viel Freude, doch fehlte mir der Coaching-Bereich enorm. Tagtäglich infomierte ich Personen über ihren Gesundheitszustand und über mögliche Massnahmen, konnte jedoch keine Begleitung anbieten. So reifte der Gedanke der Selbständigkeit, was ich 2014 realisierte.
Mein Health Coaching ist ganzheitlich und beinhaltet Bewegung
und Sport sowie Ernährung und Entspannung.
Ich helfe gerne bei folgenden Themen
Über 5 Jahre arbeitete ich mit Klienten, die ein genaueres Bild Ihrer Gesundheit haben wollten. Wo Erfahrung zählt, stelle ich meine Ideen, mein Wissen und meine Begeisterung  gerne in Deinen Dienst.